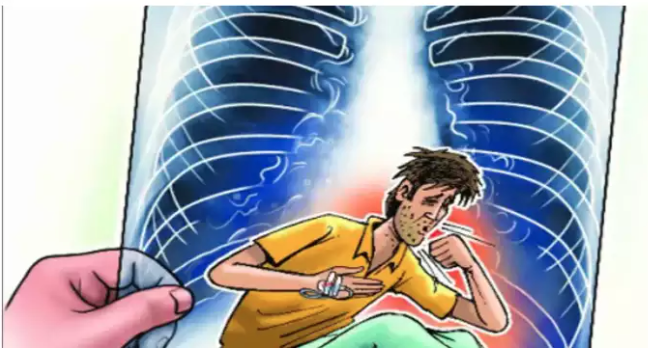 by means of dr. Rehana Begum
According to the World Health Organization (WHO), 10 million people suffer from tuberculosis (TB) every year. Although it is both preventable and curable, 1.5 million people die each year, making TB the world's largest deadly infectious disease. India carries the largest burden of tuberculosis worldwide – about 2.4 million people. Furthermore, nearly 40 percent of Indians have a latent TB infection.
Given the number of TB cases in the country, there is an urgent need to bring the issue forward and put TB patients first, surrounded by a supportive ecosystem of family and community. Because TB patients have socio-economic consequences, such as stigmatization and job loss, they tend to hide their illness, hindering both treatment and full recovery.
The current approach to TB prevention, care and support in India is largely biomedical, and these elements are often circumvented. While the National TB Elimination Program (NTEP) offers targeted benefits and nutritional schemes such as the Nikshay Poshan Yojana that greatly facilitate TB patient treatment, structural barriers to stigma, discrimination, poor knowledge, lack of psychosocial support and lack of patient Centered approaches in facilities make the journey of TB treatment arduous and difficult for most.
While there is sufficient emphasis on adherence solutions, much remains to be done to prevent TB infection and transmission. Prevention approaches are rooted in community involvement and addressing structural barriers also requires ecosystem-level initiatives working closely with all those who make up the environment of communities vulnerable to TB and also the community of TB infected and affected individuals.
This is where KHPT's TB-focused project, "Breaking the Barriers," comes into play. It takes a socio-environmental approach that recognizes the structural and underlying barriers that exist within specific vulnerable populations. This ongoing project (2020-2024) seeks to fill the critical gap by innovating, testing and demonstrating a series of pilots designed to address specific barriers to health in contexts unique to different vulnerable populations such as miners, migrants, urban poor, tribals, tea garden workers etc.
Historically, public health programs around the world have taught us an important lesson: meeting goals, reducing health inequalities, reducing the prevalence of disease, and addressing gaps in prevention, diagnosis, care and adherence remain unattainable as communities outside the response mechanisms. . There are multiple ways that TB elimination can benefit if viewed as a community agenda rather than just the responsibility of a health program.
This can be accomplished quite easily as many formal and informal community networks and influencers exist that represent these vulnerable populations. They have the potential to be the voice of the communities they work with and lead the way in ground-level TB initiatives.
Then the whole village has to be involved. In diseases such as HIV and TB, people's perception of the disease needs to be changed. KHPT was able to do this quite well with HIV and all stakeholders came together. The same can be seen in the polio campaign. Several groups were involved – from health departments across the country to Rotary Clubs and ASHA employees. It is necessary to work with frontline workers in all departments – this is the critical necessity for the elimination of TB.
Furthermore, we should look at involving Panchayati Raj institutions. We all know the power that the sarpanch exercises over the local community. The pradhan has the power to spread accurate messages, combat misconceptions and stigma and ensure that TB care services are available right down to the last mile. The Gram pradhans can use the Village Health Sanitation and Nutrition Committees to raise TB related issues in monthly meetings. The gram pradhans after being trained in TB and sufficiently empowered to signal challenges related to TB services where appropriate.
We also saw people come together to fight the COVID-19 pandemic. If we want to accelerate progress towards the elimination of TB in the country, we need to implement a society-wide approach to eliminate the disease, always taking the community-based approach first.
dr. Rehana Begum is project director of Breaking the Barriers, KHPT's TB elimination program.
(DISCLAIMER: The opinions expressed are solely the author's and ETHealthworld does not necessarily endorse them. ETHealthworld.com is not responsible for any harm caused directly or indirectly to any person/organization.)