Just a few hours after a
mass shooting that killed six people
people and at least 30 injured in the US state of Illinois, one of the men running for governor there said it was time to "move on."
"The gunman is still free, so let's pray that justice prevails and then let's move on and celebrate the independence of this nation," Bailey said in prayer at an event in Skokie, about 20 minutes away.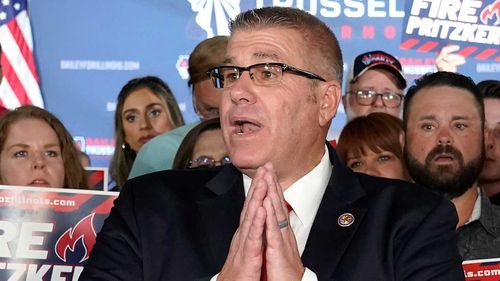 "Bless us and protect us as we celebrate our day to celebrate the most wonderful country."
Shortly afterwards, he apologized for his comments.
"I am heartbroken by today's tragic events and the pain and loss of so many," he said in a statement.
"My intention was to pray for the victims and those affected by today's tragedy and that the gunman be caught and prosecuted without further loss."
In the aftermath of the shooting,
Bailey's opponent JB Pritzker
said that "prayers alone will not end the terror of unbridled gun violence" in the US.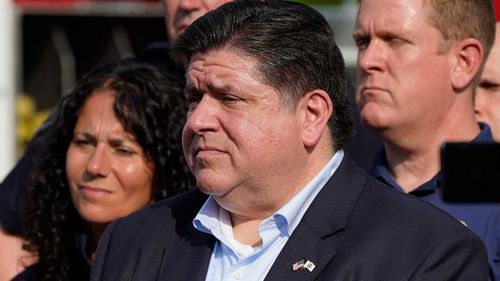 "If you're angry today, I'm here to tell you to be angry," he said.
"Although we only celebrate July 4th once a year, mass shootings have become our weekly tradition."
The said suspect in the Chicago shooting has since been taken into custody.
Republicans believed that the rising murder rate in Chicago would put the governor's race in the November election within reach.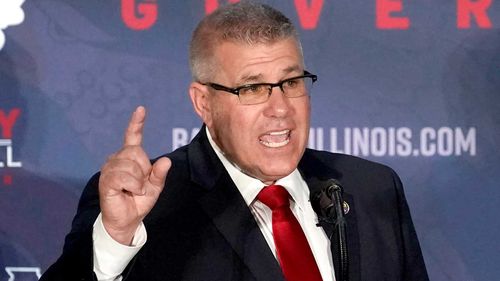 But Bailey's appointment has caused serious concerns for the party in the democratically-oriented state.
Hailing from a downstate region near Kentucky, Bailey has focused his campaign on easing gun regulations, criminalizing abortion and fighting COVID-19 security measures.
The right-wing politician received support from Donald Trump, who lost the state by more than a million votes in 2020.
Bailey won the Republican primary in a landslide last week.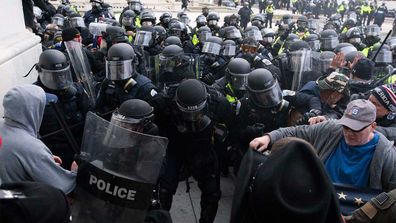 January 6: The Day That Rocked American Democracy