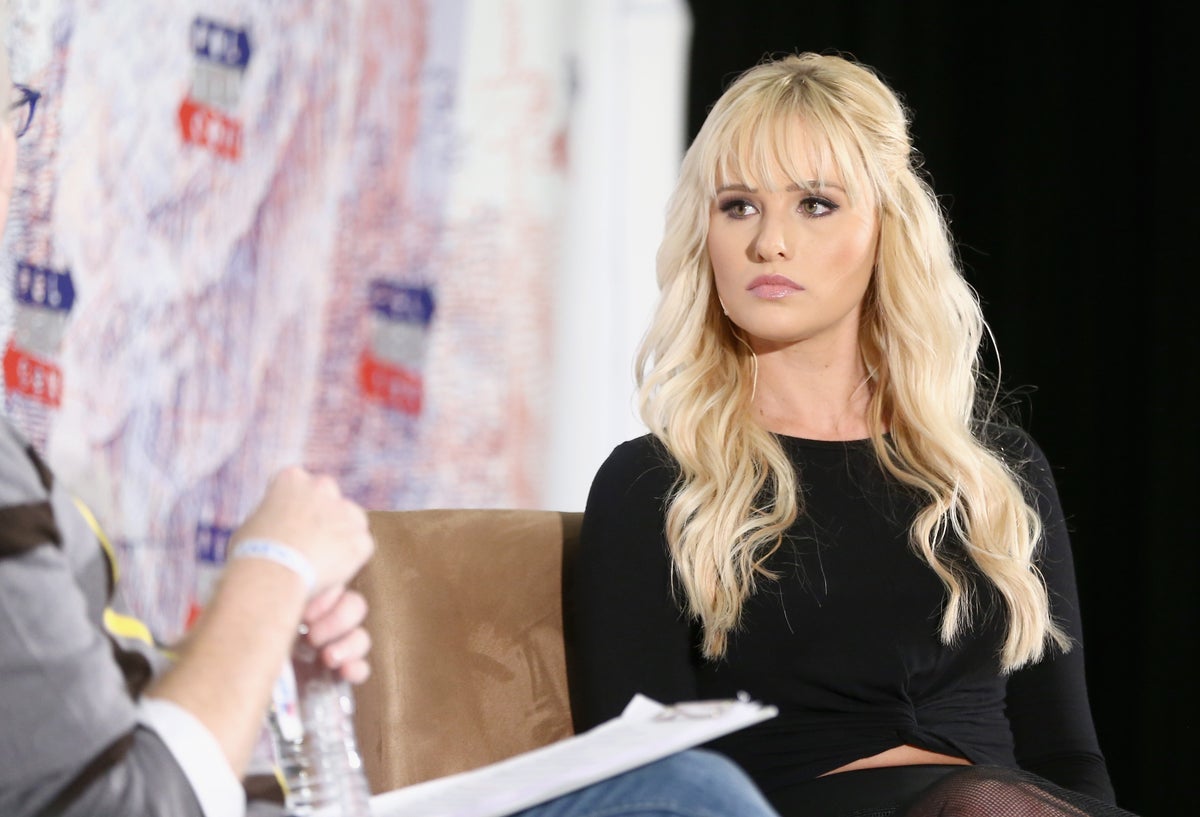 A speech by right-wing commentator Tomi Lahren of the University of New Mexico ended in chaos Thursday night, as a large crowd of student protesters urged state and campus police to close the event and evacuate guests.
"They had a group of leftists who acted like typical left-wing antifa," Ms Lahren said. said on Friday in an interview with Outkick. And sadly, the University of New Mexico doesn't seem to care just about my safety, but the safety of their own students, leaving us all barricaded in a room with essentially rabid banshee animals trying to break in the doors. break to come to us."
The event's organizers, the conservative student group Turning Point USA, described the mob as a "violent leftist mob" trying to push past police officers in a lecture hall in the Student Union Building, while the university's Daily Lobo student newspaper described the demonstrations as nonviolent. Other than the cardholders, no students entered the meeting room, the newspaper reported.
The University of New Mexico said: The independent in a statement, the event was disrupted only after Mr Lahren finished speaking, after which protesters punched a hole in the plasterboard in a nearby wall and a "fire alarm was illegally pulled".
"Participants and the speaker were not in danger during any part of the event," the university added. "The speaker was safely escorted from the UNM site. All participants were safely escorted by police through a rear exit to their vehicles."
No one was injured during the event.
Video of the event shows protesters singing peacefully outside the speech as well as a smaller group banging on doors being closed by police and event staff.
Multiple students of color told the Lobo they were denied entry, despite having tickets.
"I was pretty much the first person of color to try to get in and immediately after two white people came in and[the event organizers]said, 'They look normal, they can go in,'" said college student Tyler. Jacobs to the newspaper.
The university says it is investigating the complaints.
The independent has contacted Turning Point USA for comment.
No group has claimed responsibility for the protests during Ms. Lahren's speech.
Protesters held placards reading phrases such as "UNM has no room for racists" and "F*** white supremacy", and chanted slogans such as "Shut it down" and "F*** Tomi Lahren".
Prominent conservatives condemned the protests.
Texas Senator Ted Cruz called what happened "outrageous".
"Yet another university ignores and condones left-wing violence and censorship," he wrote on Twitter on Friday.
Mrs. Lahren is a lightning rod for controversy.
The regular Fox News has compared Black Lives Matter to the KKK, calling refugees "rapes."