Employers both large and small must evade persistent labor shortages, even as demand for their products and services increases across the economy. For many companies with staff shortages, the current situation simply means that existing management and staff are being stretched to meet demand.
A snapshot of skills shortages at the country's major publicly traded companies shows the seriousness of the problem employers face.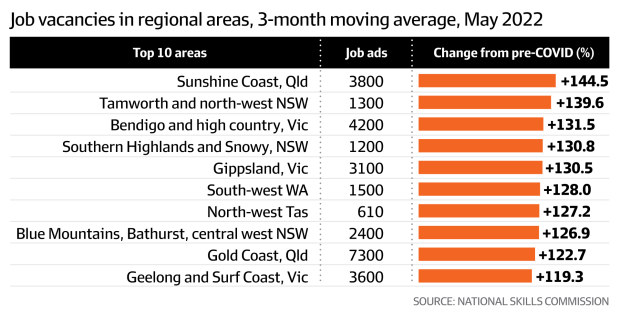 Qantas, which has been making major cutbacks to its staff during the pandemic, reports that about 2,500 positions are to be filled in the next 12 months.
Sydney Airport estimates it has rehired only half of the 15,000 jobs cut at the organization during the pandemic. The 800 organizations at the airport are still looking for another 5000 positions, including security, ground handling, retailers, customs and border control.
NAB reports it will hire about 1,500 employees with technology and digital skills this year, while Rio Tinto says it will hire more than 1,000 in its mining operations in positions such as operators, installers, drillers, electrical functions and supervisors.
Coles has nearly 6,600 job openings across the company, including 6,120 open positions for team members and executives and an additional 460 for store support roles. Rival Woolworths has about 1,700 open positions, according to its recruitment page.