A 16-year-old boy has been charged in a car accident that killed two teenage girls in southern Canberra on Sunday.
According to ACT police, a Toyota sedan left the highway and crashed through a row of temporary fences before hitting a tree near Lanyon Drive near Hume.
A passer-by found the wreckage and alerted emergency services who found two girls aged 14 and 15 in the car at around 8.10 am.
It is not known what time the crash happened, but it may have taken hours before emergency services were alerted.
Police allege that a 16-year-old boy was the driver of the car and that he fled the scene of the accident.
He has been charged with two counts of guilty driving resulting in death.
He has also been charged with breach of bail, violation of a good behavior warrant, driving as an unaccompanied student, and failing to stop and assist.
The teen faced the ACT Children's Court this morning, where he made no plea.
He did not ask for bail and it was formally refused.
He is due to appear in court again later this month.
Car left 'unrecognizable'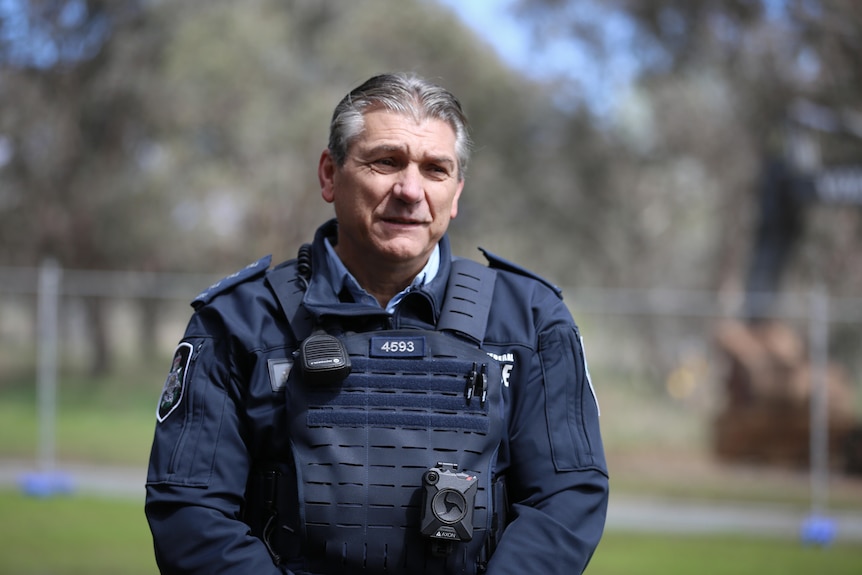 Police investigating the crash site on Sunday described the car as damaged to the point that it was difficult to determine the make and model.
"The car has suffered extensive damage to the point of being unrecognizable," Detective Detective Inspector Brian Tadic said.
The police are still trying to find out what caused the accident and what role speed and wet weather played in it.
"Obviously the impact was quite heavy, so speed may have been a factor," Detective Acting Superintendent Tadic said.
The police are calling on anyone who saw the car leave the road, or who drove past the accident site and saw the car before 8 a.m., to contact Crime Stoppers.
The two deaths bring the ACT's full-year toll to 14.