"What happened to cause the accident is still under investigation."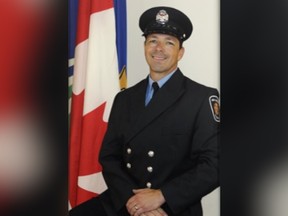 Article content
An Ottawa firefighter and father of two died on Wednesday in what police have described as a "parachute jump accident" at Arnprior airport.
Article content
Paramedics were called to the Parachute Ottawa airport site shortly before 1 p.m., said Mike Nolan, Renfrew's chief of paramedics.
When paramedics arrived, they found workers and other people trying to perform CPR. They took over, but it became clear that the patient was unresponsive and the patient was pronounced dead at the scene.
Police were also called to the scene and officers were seen in a field next to the Parachute Ottawa skydiving center Wednesday afternoon. Police tape surrounded the facility.
"What happened to cause the accident is still under investigation," Const said. Brianna Roberge, spokesperson for the Ontario Provincial Police Renfrew Detachment, told this newspaper Wednesday evening.
Article content
Renfrew and Arnprior OPP detachments, Renfrew OPP crime unit, OPP forensic identification unit and the provincial ministry of labor all investigated on Wednesday.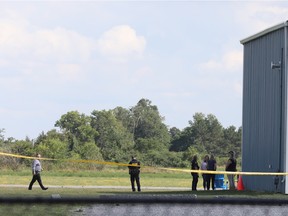 Ottawa Fire Services Chief Paul Hutt released a statement Wednesday night regarding the death of firefighter Jeffrey Dean. This newspaper confirmed that Dean was the person who died in the skydiving.
Dean worked at Station 12 on Fifth Avenue and O'Connor Street. He joined the Ottawa Fire Department in 2010 as a volunteer firefighter and became a full-time member of the service two years later.
In addition to his firefighting work, Hutt said Dean was "a dedicated volunteer" with an OFS program for teens interested in firefighting, as well as a "loving husband and father of two."
"I want to express my deepest condolences to his family, friends and his firefighting family at this difficult time," Hutt said.
Parachute Ottawa had not responded to requests for comment by the deadline, but the company's website says the drop zone is located at Arnprior airport and the landing area covers nearly 400,000 square feet.
Founded in 2018, the company advertises a team of instructors with more than 185,000 jumps of combined experience and "expertise that includes first jumps (tandems), civilian freefall, canopy coaching and military training," according to the website.