A new art installation has brought the little-heard sounds of Melbourne's Metro Tunnel construction to the surface.
Hexadeca, in Federation Square, features 16 revolving seats that light up and play music to the sounds of pumps, drills and huge tunnel boring machines from the mammoth project beneath the city's streets.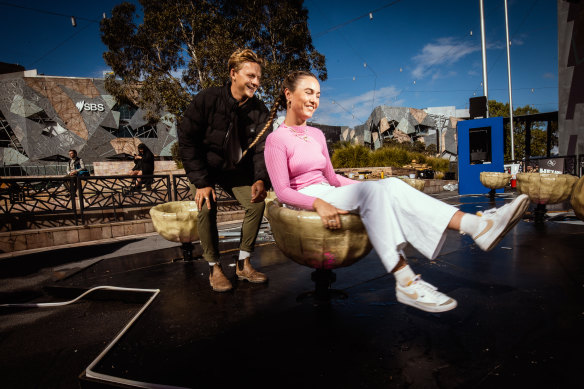 Every evening, Hexadeca transforms Fed Square into a sound and light experience. The seats light up and play music when people sit and turn in them.
The creators of Hexedeca, Joren Dawson and Jascha Boyce of Adelaide creative studio Pulsing Heart, describe the project as a "music-making playground art installation".
"It brings people together through play and common experience and through making music," Dawson said. "There is no greater significance than an experience that is for everyone."
Dawson said the installation, which is part of Melbourne's Fringe Festival, encourages participation because it doesn't work unless people interact with it. "The whole thing exudes some joy."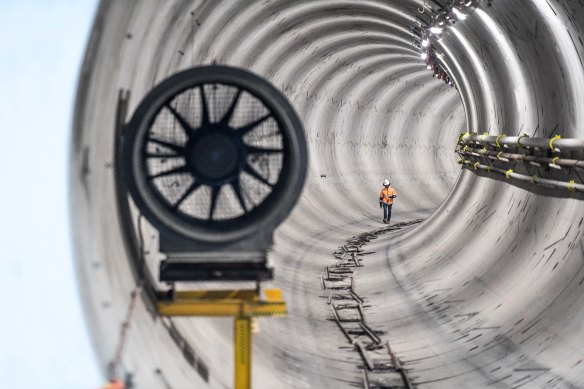 Dawson and Boyce's goal is to engage commuters and curious passersby.
"We really see these big art projects as great for public life and public space and for making people's days better," Dawson said. "We involve people who are not your everyday art connoisseur."