United Kingdom
Prime Minister
Liz Truss
announced her resignation less than seven weeks after taking office, making her the shortest-serving prime minister in the country's history.
In a brief statement delivered outside her office at 10 Downing Street, Truss explained the headwinds her leadership faces, from the Russian invasion of Ukraine to more general economic stability.
She said she had tried to deliver on the "vision for a low-tax, high-growth economy," beating former Chancellor Rishi Sunak in a leadership challenge over the summer.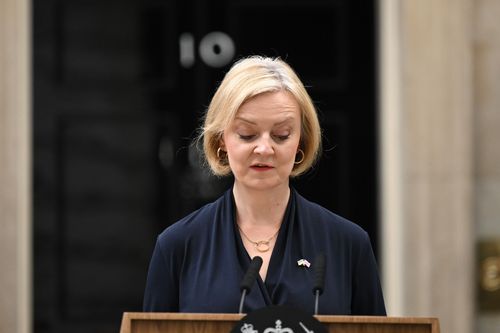 "Given the situation, I cannot fulfill the mandate to which I was elected by the Conservative Party," Truss said.
"I have therefore spoken to His Majesty the King to inform him that I am resigning as leader of the Conservative Party."
She said a leadership election would be finalized next week and that she would remain prime minister until a successor is chosen.
Truss announced her resignation just after 1:30 p.m. (AEDT 11:30 p.m.) on Thursday after meeting the head of the 1922 Committee, a backseat group of MPs that manage the challenges posed by the Conservative Party leadership.
The meeting came after more than a dozen Tory MPs sent letters to the committee confirming their lack of support for the Prime Minister, and followed a day of chaos in Westminster and weeks of political and financial turmoil caused by Truss' failed £ 45 billion ($80.4 billion dollars). ) tax relief package.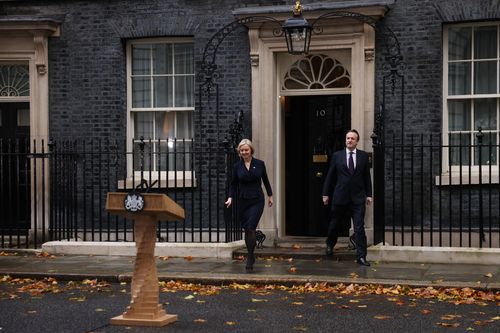 Just over 24 hours earlier, Truss had refused to heed a chorus of calls from the opposition to resign, telling parliament she was a "fighter, not a quitter".
'It's more than hyperbole': British politicians react
Scottish Prime Minister Nicola Sturgeon, an outspoken critic of Truss and the Conservative Party, said a general election was "now a democratic necessity".
"There are no words to adequately describe this utter mess," the Scottish National Party leader said on Twitter.
"It's more than hyperbole – and parody.
"The reality is that ordinary people pay the price.
"The interests of the Tory party should not concern anyone at this time."
Opposition leader Keir Starmer has repeatedly called for general elections.
"Britain cannot afford the chaos of the Tories," he tweeted in the hours before Truss stepped down.
"My Labor government will provide the stability and leadership needed."
French president calls for political stability
French President Emmanuel Macron said it is important for Britain to quickly find political stability, according to translations from several European-based journalists.
Truss' replacement will become the UK's third prime minister this year, and the second to take office without a general election, after Boris Johnson resigned after a string of scandals.
George Canning currently holds the title of the country's shortest-serving prime minister, having served for about five months in 1827.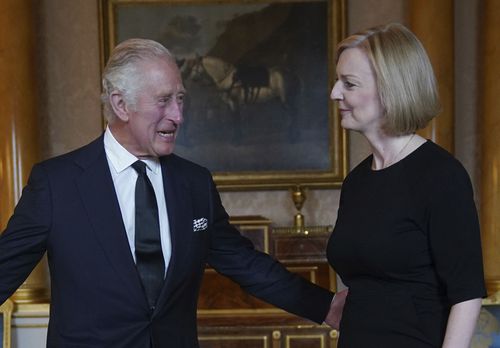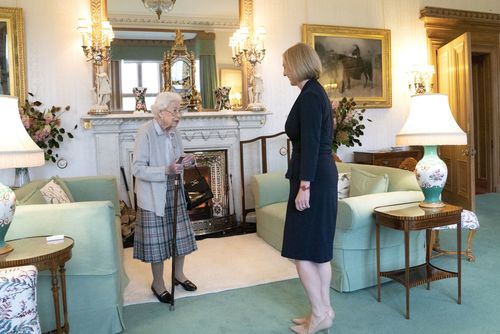 The focus in Westminster will immediately turn to the successor to Truss, with a clear favorite yet to appear.
Commonly named contenders include House of Commons Leader Sunak, Penny Mordaunt, Defense Secretary Ben Wallace and Johnson.
Chancellor Jeremy Hunt, who tore up "almost all" of the prime minister's tax agenda after replacing his close ally Kwasi Kwarten, will not compete for leadership, according to multiple Westminster journalists.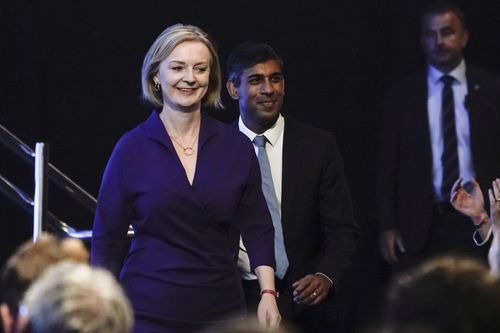 In a summer leadership contest that lasted longer than Truss's premiership, she finished second to Sunak on votes from Tory MPs before winning the crucial poll of some 170,000 Conservative Party members.
Much has been said about how parliamentarians can avoid a repeat of the situation, especially given the tight schedule for the latest leadership elections.
Brady, the head of the powerful backbench committee, said two candidates would be sent to members to vote "unless there is only one candidate".
That would leave room for contenders to agree that whoever finishes second among the MP votes will be out of the competition.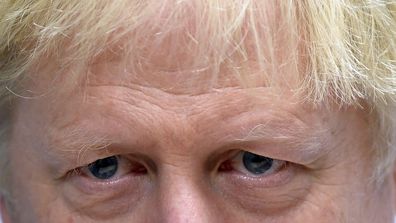 Crises that have rocked Boris Johnson's government
"I think we are well aware of the need and national interest to resolve this clearly and quickly," Brady said.