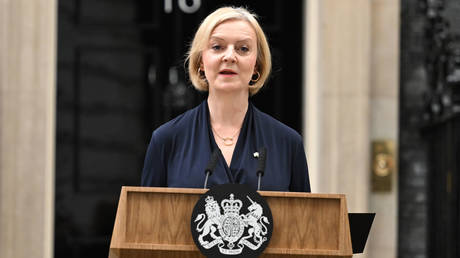 Liz Truss had faced calls to resign from fellow Conservatives over her handling of UK finances and several other issues
British Prime Minister Liz Truss has announced her resignation after being in office for just 45 days. The outgoing prime minister is the shortest-serving prime minister in British history.
Truss's rapid demise follows a string of political missteps and the resignation of Home Secretary Suella Braverman earlier this week. Pressure on Truss to resign from her own conservative party has been mounting since last month.
FOLLOW DETAILS