It was then revealed that the full cost of the rebranding exercise — commissioned by the former Federal Liberal government — was over $220,000.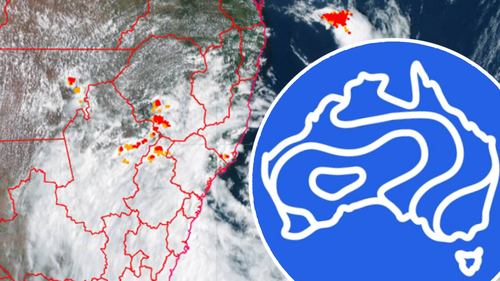 But speaking to 2GB, an agency spokesperson now says that "the Agency has not been rebranded," citing a "brand refresh" instead.
"Using our full name reflects the proper title of the agency," the spokesperson said.
"As part of the Agency's brand rejuvenation, the Agency sought support from the media to name us the Bureau of Meteorology as it underscores our position as the national authority for reliable, accurate and trusted information about weather, water, climate and oceans.
"The community is welcome to refer to the Bureau in any way they wish, including referring to us as the 'BoM'.
"It's up to individual media to determine their style guidelines."
When asked why a rebrand was needed, especially in times of flooding, the spokesman insisted it hadn't actually happened.
"The Bureau has not been given a new name," the spokesman said.
"With an ever-increasing number of severe weather events, it is more important than ever that the Bureau of Meteorology's data, information, knowledge and insights are received, understood and acted upon by members of the Australian community."
According to figures from the office of Environment Minister Tanya Plibersek, the total cost of the "brand refresh" was $220,296.
Of that, $118,177 was spent on brand strategy and design, $69,300 went to communications and planning support, and the remaining $32,819 was allocated to implementation costs.
Plibersek was critical of the agency's rebranding, saying the BoM's "focus should be on the weather, not branding".