On Friday evening, Egyptian broadcaster Mohamed El-Baz exploded a high-level surprise over the health of great artist Adel Imam.
During the presentation of the program "Akher Al-Nahar", broadcast on the satellite channel "Al-Nahar", Al-Baz said that the artist, Adel Imam, is suffering from Alzheimer's symptoms, pointing out that his health does not allow him to standing in front of the camera.
"Alwad and His Father"
He called on the leader's family to end the controversy over the leader's resignation from acting, pointing out that his family is insisting that there will soon be a work featuring Adel Imam, a film he collects from his son Muhammad Imam, whose name is "Al-Wad wa Abuh".
And he sent a message to the leader's family saying, "Adel Imam is in a Sunni and healthy phase. He will not present any upcoming artwork at all. His family must respect this, and when he is said to have withdrawn from the work of art, nothing will be missing and it is the right of his fans to know his state of health."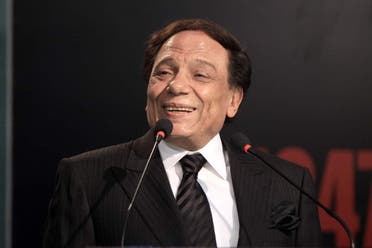 Nobility Emma
symptoms of Alzheimer's
And he revealed that he learned from close people who visited Adel Imam, "that due to his age he suffers from some symptoms of Alzheimer's disease, adding: "We must respect his experience and age. But it belongs to the public."
His brother rest assured
Producer Essam Emam, the brother of the great Egyptian artist, had announced that the leader was in good health and living his life in a very normal way.
The great artist's brother's statements came after art critic Tariq Al-Shennawi said, "It is impossible to see the leader, Adel Imam, in a new work."