ABC's Sydney-based radio and news teams will move to Parramatta by the end of 2023 under the national broadcaster's plans to move 75 percent of its employees away from its downtown headquarters.
Journalists from ABC Radio Sydney, ABC News and ABC Radio National will move into new offices in Parramatta Square from early 2024 under a new lease, due to close at the end of August. The proposal to relocate around 300 staff, first outlined in 2020, will be reviewed by the parliamentary standing committee on public works.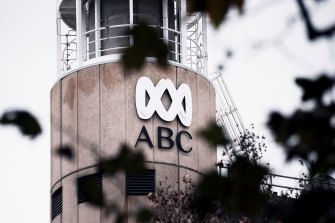 ABC director David Anderson said the move demonstrates the broadcaster's commitment to being more local.
"As a new facility, ABC Parramatta offers a rare opportunity to build something from the ground up. It will be a home for innovation and collaboration, designed and equipped to help us better serve Australians now and in the future," said Anderson.
The ABC has announced plans to relocate 300 employees working in Ultimo to Parramatta in a proposal outlined in its five-year plan in 2020. The broadcaster has launched a tender for a real estate consultant about suitable locations for the facility and plans to increase the space available in Ultimo for non-ABC parties. Before the coronavirus outbreak, about 1,700 employees worked in Ultimo.
Parramatta Square was a $3.2 billion project developed by Walker Corporation. Executive Chairman Lang Walker welcomed the expanded attendance. "The ABC will be an integral part of Parramatta Square, which welcomes all of Sydney as a great place to work, live and socialize," said Walker.
As part of the proposal, approximately 200 employees from Ultimo's news, regional and local, and entertainment and specialist departments were expected to be relocated. The ABC expanded its regional and national coverage separately by hiring 57 journalists last year after it struck deals with Google and Facebook for the use of news content.
In a note to staff on Thursday afternoon, Anderson said Parramatta Square was a "top location" for the ABC.
"ABC Parramatta takes ABC teams and our stories into the heart of the nation's fastest-growing region," he said. "It's part of our broader goals – to make content creation teams more decentralized and, like in regional Australia, even more connected and representative of communities in metropolitan and outer metropolitan locations."